Mike Mayock: Kevin Hogan is the Next Kirk Cousins
Updated: February 24, 2016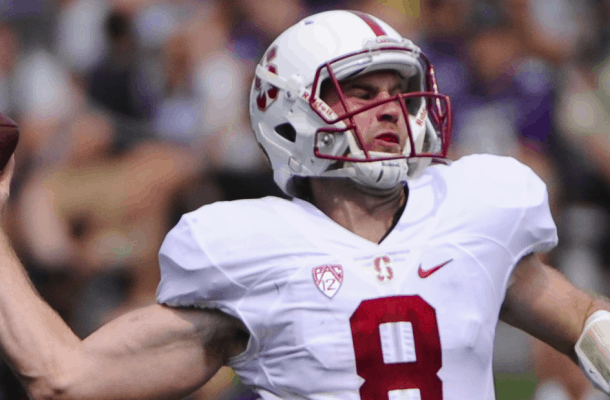 Mike Mayock is back at it again. On a conference call Mayock took a bunch of questions about which quarterbacks he like the most. One of the more interesting things that popped up is the league-wide search for the next Kirk Cousins.
That means that there are several teams that do not necessarily need starters today but are looking around in the fourth to fifth round area to find someone who can develop in the system and seamlessly transition when the time comes. It worked for Mike Shanahan even though he was fired from the Redskins before RG3 became an injury prone outcast teammate and Kirk Cousins came in winning games and creating new catchphrases.
Mayock said that Kevin Hogan is the most pro ready due to the scheme Stanford ran and what he was asked to do. Stanford's system helped Andrew Luck step right into the NFL and be ready from day one so it only makes sense.
Check out his comments on Kevin Hogan below:
Now, beyond that, Hogan is probably the most ready intellectually of any of those quarterbacks. I mean, at Stanford, from a pass protection, in a run scheme, change at the line of scrimmage, what they ask him to do, it's probably as close to what you're going to see in the NFL as any of them. So he's going to come in and pick it up very quickly, and he's the type of kid that made a lot of headway from his sophomore year to his senior year. He struggled early, but his career got better and better, and he's one of those guys. I like him.
Check out the whole transcript here: Click Here.