Cleveland Browns 2016 Mock Draft
Updated: January 16, 2016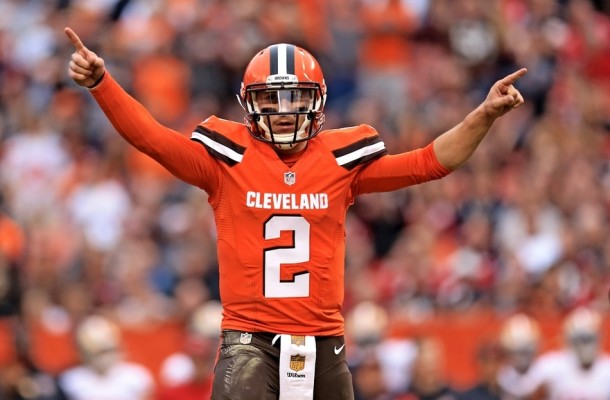 Here is a secret: Johnny Manziel will not be a Cleveland Brown next season. Ok that isn't much of a secret, but this franchise is in desperate need of leadership after another abysmal year at the quarterback position.
The Browns have done one thing right so far in stealing Hue Jackson away from the Bengals. Hue is an offensive guy and his first job will be securing a passer one way or the other. We'll see who Hue gives the nod to in 2016.
Luckily noMelkiper has provided a 2016 Browns mock draft for us to get inside the head of the Cleveland faithful.
His 2016 Browns mock draft picks are below:

1. Browns: Jared Goff QB California

round 1 pick #2 Jared Goff quarterback, Cal. The Browns need a quarterback McCown can't get the job done and Manziel refuses to grow up. So, Cleveland gets the quarterback that will take them into the future in Jared Goff.
2. Browns: Michael Thomas WR Ohio State

Round 2 pick # 32 Michael Thomas, Wide Receiver, Ohio State. The Browns don't have a # 1 receiver. Josh Gordon will not stop doing drugs. So, look for the Browns to get their new quarterback a new weapon in Michael Thomas.
3. Browns: Carl Nassib DE Penn State

Round 3 pick # 65 Carl Nassib, Defensive end, Penn State. The Browns may have had the highest paid defense in the NFL and that did not work out so well. Their pass rush is ageing and an upgrade is needed. Carl Nassib has the size and speed to rush off the edge if the Browns go 3-4 in 2016. He also has the strength to play defensive end if they go 4-3 in 2016. A steal for the Browns in round 3.
Click Here For The Rest of the Picks!