Should Nick Chubb's Injury Cause Concern for Leonard Fournette?
Updated: October 12, 2015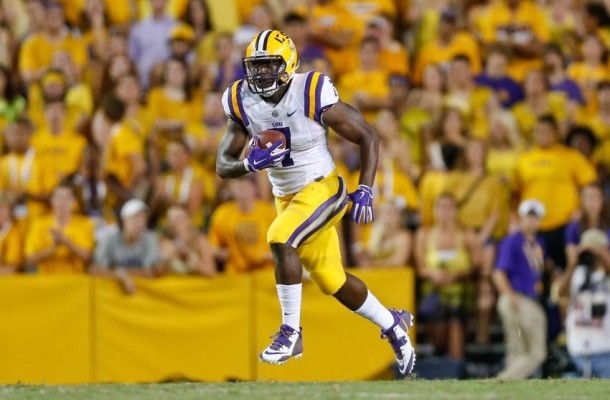 Georgia running back Nick Chubb suffered a catastrophic injury on the first carry of the game Saturday at Tennessee. On a routine play, Chubb carried the ball and landed awkwardly on his knee after being pushed out of bounds during the play.
Luckily Chubb "only" tore his PCL and suffered no other ligament damages. The injury brought up thoughts of Willis McGahee's horrific injury at Miami so Chubb was extremely fortunate in his situation.
So what does this mean for Leonard Fournette?
Fournette is stacking stats right now at LSU at a pace that reminds one of Adrian Peterson. For the 2015 season, he already has 1000 yards through the first five games.
Read that again. Five games. 1000 yards.
So how should Fournette approach his NFL future?
Simply put: he should play. There really isn't anything he can do. As a true sophomore he is not eligible until the 2017 NFL draft. Some writers are saying he could go to Canada's CFL next season and get paid to play but that won't prove anything.
Scouts already know he can play and injuries can happen anywhere. Who's to say he doesn't get injured on the first carry of this hypothetical CFL season? Either way his NFL hopes are out the window over a few Canadian dollars.
Fournette should take Chubb's injury for what it is: a freak occurrence that could happen to any player, in any league, at any time. It's just another event that happened in the world that has nothing to do with what he's trying to accomplish.