Malik Zaire's Injury Leaves Him Out For the Season
Updated: September 12, 2015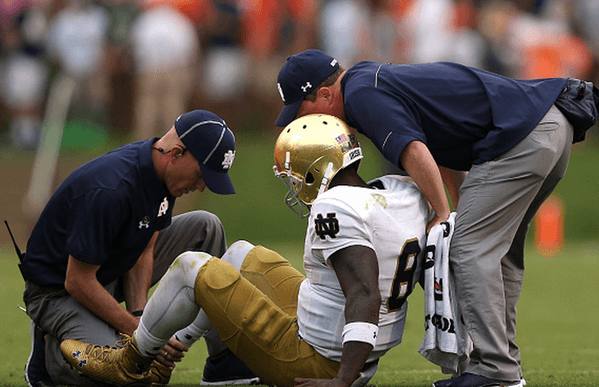 Malik Zaire had South Bend and the rest of the country on notice last week. Displaying a poise and accuracy that the Fighting Irish badly needed at the quarterback position, Zaire led the Golden Domers to an easy 38-3 victory over Texas while throwing for 313 yards.
Unfortunately, we won't see any more of Malik Zaire until next year:
Notre Dame quarterback Malik Zaire suffered a broken right ankle during Saturday's 34-27 win over Virginia and will miss the rest of the season, coach Brian Kelly said after the game.

Zaire's ankle got caught under a Cavaliers defender during a run, with the No. 9 Fighting Irish up 19-14 late in the third quarter. He was carried to the sidelines and eventually carted away.
Hopefully he can bounce back from the injury strong in 2016.