Freak Injury Ends Notre Dame's Jarron Jones Season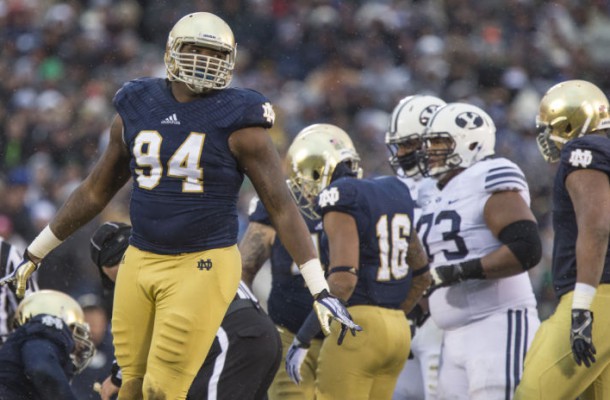 Notre Dame Junior DT Jarron Jones will be ending the 2015 season the same way he did 2014: with an unfortunate injury. This time it being a freak injury before the season even starts.
Here are the details:
Notre Dame defensive lineman Jarron Jones has torn the medial collateral ligament in his right knee and will be out for the remainder of the season, head coach Brian Kelly announced Saturday.

Kelly called it a freak injury, saying Jones was standing and another player fell and rolled up on him during an 11-on-11 drill in practice Friday. Jones watched practice Saturday with a brace on his knee.
Jones' injury history (foot injury in 2014 as well) has pretty much ended any chance he had of coming out early. Now we just have to wait and see if he can bounce back and turn himself into a top prospect for 2017 as a Senior.