Anthony Davis & Every Other Free Agent Got Paid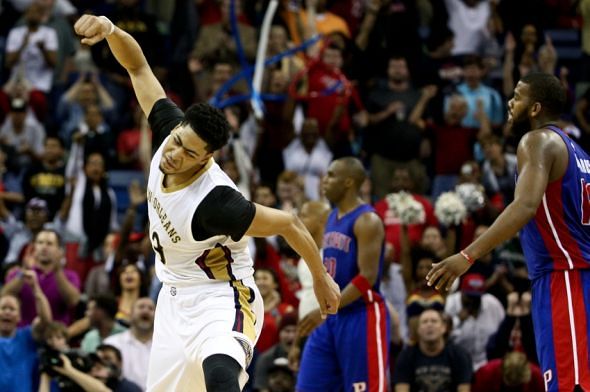 Everyone is getting paid in the NBA and some people don't like it. Look people, this is exactly what happened in the mid-late nineties when Jordan was making over $20 million a season (not common at that time.)
Now that Anthony Davis has accepted a monster $120+ million five year deal that will pay him on average $29 million a season, people are ready to jump out the window. "The NBA is over!" Chill out people. The cap is going up in 2017. When Lebron is making $35 million a year in two seasons this Anthony Davis deal will actually look cheap in comparison. Imagine that.
Bench players like Tristian Thompson are getting $80 million. Kevin Love got $110 m over five years from Cleveland. Dame Lillard got $125 m over the same five years from his respective club. It's truly insane.
Let's breakdown one of these more interesting deals quickly…
Dwade Gets his $20m from Miami
What did I say? Dwyane Wade and Pat Riley's whole beef was over the $20 million that Wade opted out of in order to give them flexibility to bring Lebron back. We all saw how that panned out but at least Riley did the #honorable thing and paid Wade for his loyalty.
I didn't even mention in this article that Amir Johnson got $12 m a year from Boston or that DeMarre Carroll got paid to the tune of $60 m over the next four years.
What a world we live in.
#WishIwasALittleBitTaller