DWade to Lakers? Cavs?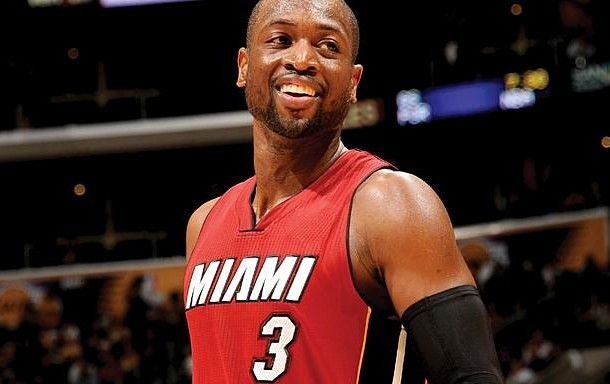 One of the ongoing soap operas in this NBA off season is what's going down between the Miami Heat and their star player, Dwyane Wade. Obviously Wade is the heart and soul of the team but he is currently at odds for a new contract.
The cliff notes breakdown like this:
-Wade opted out so that Miami could clear the cap and offer two maxes
-Miami signs Bosh and Lebron
-Miami wins two titles with Wade, Bosh, and James all earning less than max contracts
-Lebron opts out, seeking max contract
-Lebron returns to CLEVELAND not Miami
-Wade is left without a max contract
-Wade opts out, seeking the $20 million per year he initially opted out in order to provide room to sign James and Bosh
So now Wade is giving mixed signals because the Heat aren't looking to offer that $20 million. First, his father shows up in a Cleveland shirt at a public event and then reports leak that Wade is looking at LA as a destination:
Dwyane Wade and the Los Angeles Lakers have mutual interest, according to league sources.
Do I think Wade will leave Miami? Nope. This is little more than posturing to get his $20 million, nothing more to see here.