Madden 16 Will Feature Odell Beckham Jr's Real Tattoos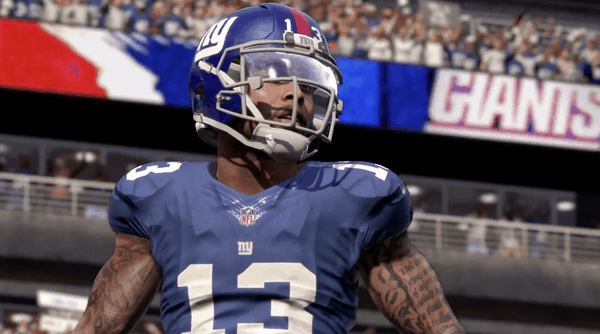 The Madden NFL 16 E3 gameplay trailer has dropped as this week is the Electronic Entertainment Expo (E3) in Los Angeles. Everyone is excited to see what EA Sports has planned for the upcoming year.
An interesting thing I noticed in the trailer is that Odell Beckham Jr. has his real tattoos in the footage. Madden has not contained any player tattoos since making the jump to Xbox 360/PS3. The lone exception was Colin Kaepernick in Madden 25 with permission from his tattoo artist.
Check the footage below or CLICK HERE: