Jahlil Okafor Has a Sudden Change of Heart on Philly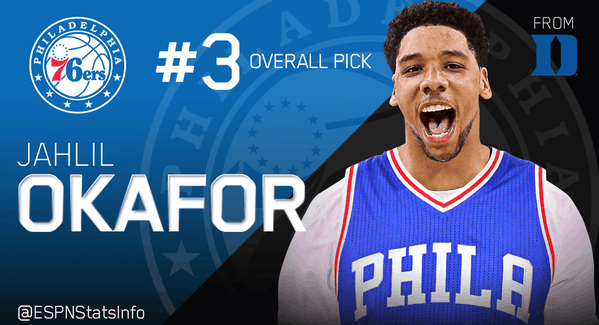 Jahlol Okafor is having a rough first week in the NBA. First he describes getting drafted by the Sixers as being "jinxed" then he proceeds to throw down his new Sixers jersey like it was a prison uniform and not a NBA uni.
In less than 24 hours after the jersey slamming became a story Okafor has taken to Instagram to let us know he loves Philly. He was spotted hitting the streets with his family, enjoying the cheese steaks and taking selfies with the young bulls.
It's beyond obvious that Okafor's heart is in Los Angeles but he has to find something about Philly to love until he can leave Sam Hinkie's experiment via trade or free agency.