Joel Embuust? Reports Say Embiid Broke Same Bone in Foot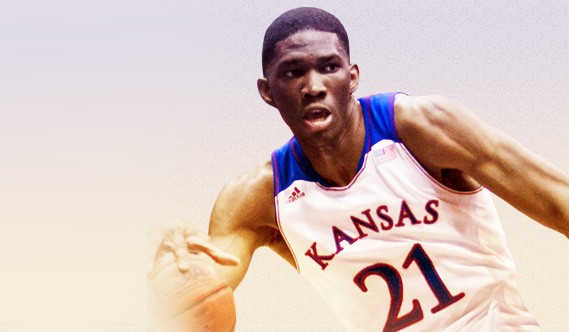 Will Joel Embiid ever play in the NBA? That's the question on everyone's mind. The big man out of Kansas has had a myriad of injuries that have derailed his NBA career.
To date Embiid has appeared in zero career games for the Sixers since being picked third overall in the 2014 draft. Embiid has been ruled out for the 2015-2016 season with a broken foot, but the bigger question is will he ever play in a Sixers uniform?
"Late last night I got a confirmation from another source that I trust, so that's kind of why it's a little bit underplayed in the paper today," Cooney told Angelo Cataldi and the 94WIP Morning Show on Monday morning.
"From what the sources told me, it's broken again. Absolutely, you have to be nervous about it. Then this next surgery will be very interesting, find out exactly what they'll go in and do. Hopefully the Sixers will come out and speak of it after it is done."