[Video] Matthew Dellavedova's Dirty Plays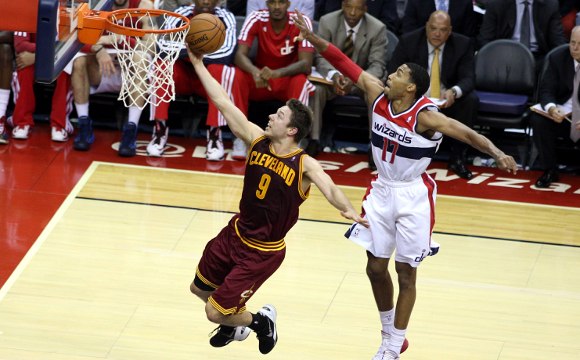 The latest controversy in the NBA is whether Cavs PG Matthew Dellavedova is a dirty player or not. In case you did not see Game 3 of the Eastern Conference Finals, Dellavedova was given a technical after rolling up on the legs of Hawk's forward Al Horford. Horford responded by giving Delly a People's Elbow for his troubles and was subsequently ejected from the game.
First it was Taj Gibson, then is was Kyle Korver, and now Horford. Delly has a history of these types of plays and it is calling into question whether or not Matthew Dellavedova is a dirty player.
My opinion:
Taj Gibson incident- 100% intentional. There is no place in the game for this. If you want to Figure Four Leglock people there is a time and place for that, and that is the WWE.
Kyle Korver incident- looks unintentional, but I'm not going to give the benefit of the doubt. Delly is going 100% for the ball but at the same time I think he had every intention of making solid body contact with Kyle Korver who isn't a physical player.
Al Horford incident- Horford locks Delly's arm and they both trip over Demare Carroll's back. Regardless of whether Dellavedova intentionally falls on Horford's leg it is actually Horford who initiates the whole fall.
So is Matthew Dellavedova a dirty player? I'm going to lean no, but he needs to lay off the chippy plays. If this was the 90's he would have fit right in with the Anthony Mason, Charles Oakley, Scottie Pippen and Reggie Miller's of the Association but that type of basketball simply isn't being played right now. The Association has moved past that level of physical contact.
I think Delly should adjust his game a little before he's thrown out when the Cavs need him most.