Cleveland Cavs Sign Derrick Rose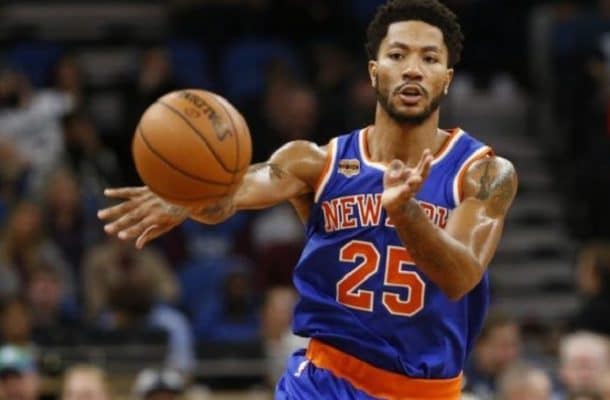 How far has the mighty fallen. The Cleveland Cavs have had a pretty pedestrian offseason with practically no moves being made outside of bringing in Jose Calderon. Kyrie has requested a trade but it's unlikely to happen, so what move Cleveland make to ensure they'll be in competition for the 2018 NBA Championship?
Fire the GM.
Outside of the jokes, Cleveland did make a move. Derrick Rose is coming to the squad and not for nothing he had a pretty good year last year.
Check out the news below:
Derrick Rose has committed to sign with the Cleveland Cavaliers and completed his physical exam today, league sources tell The Vertical.

— Shams Charania (@ShamsCharania) July 24, 2017
Free agent Derrick Rose has reached an agreement on a one-year, $2.1 million deal with the Cleveland Cavaliers, league sources tell ESPN.

— Chris Haynes (@ChrisBHaynes) July 24, 2017