Vikings Trade a FIRST ROUND PICK For Sam Bradford
Updated: September 3, 2016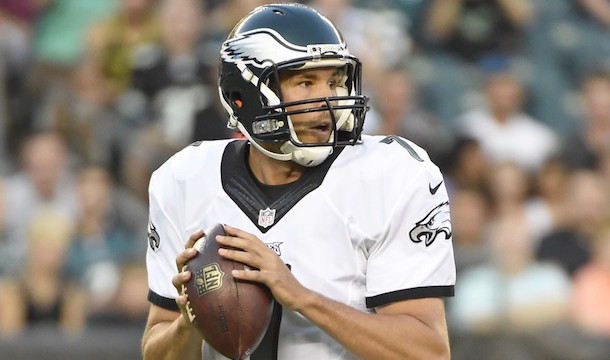 The tale of four QBs.
Looks like the Eagles are going to start Chase Daniel and wait on Carson Wentz to get healthy.
The Vikings have traded a FIRST ROUND PICK for Sam Bradford so undoubtedly he's the starter.
Looks like Teddy Bridgewater's injury is worse than thought.
Details on the trade below:

The Vikings will give up a first-round pick in 2017 and an additional pick in 2018.

The fourth-round pick in 2018 can escalate to as much as a second-rounder if the Vikings win the Super Bowl and Bradford plays 80% of the snaps, a person with knowledge of the deal said, speaking on condition of anonymity because details were to remain private.

-USATODAY
Smart move by the Eagles to recoup some of those picks they burned to get Wentz. Very interesting deal.