2015 NFL Draft: Melvin Gordon Top 10?
Updated: November 24, 2014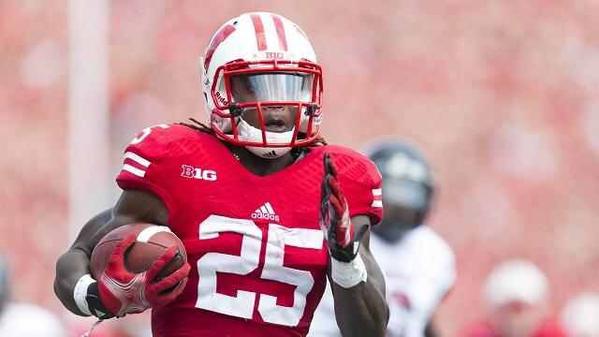 Melvin Gordon is a beast. Not only has the man dominated this college season, but he's stacking up numbers as few running backs have done. In one game this season Gordon rushed for a NCAA record 408 yards on 25 carries in 3 measly quarters…. AGAINST A RANKED TEAM.
With Todd Gurley III suffering a tore ACL, one has to beg is Melvin Gordon the best back in his class? In a word: yes. Gordon is simply a once-every-seven-drafts type of prospect. He has the size at a sturdy 6'1 205 and is a very tough quick runner.
What makes Gordon such a terror for defenses? It's his ability to make powerful cuts without slowing down. It's just that simple. It's a rare skill that a few backs have. People have compared Gordon and the Chiefs' Jamaal Charles but its kind of a lazy comparison because Gordon doesn't have legit Olympic track speed like Jamaal. There are similarities in their ability to run inside at their size but Gordon doesn't have the patience yet of a seasoned back.
With Melvin Gordon's powerful upright running style, cuts, and the ability to run inside I would compare him to a smaller version of Adrian Peterson. I definitely would invest a top 15 pick in his services if I were a NFL GM.
Check out the video of Melvin Gordon's record breaking performance below: