2015 Heisman Finalists Announced: Who Will Win?
Updated: December 10, 2014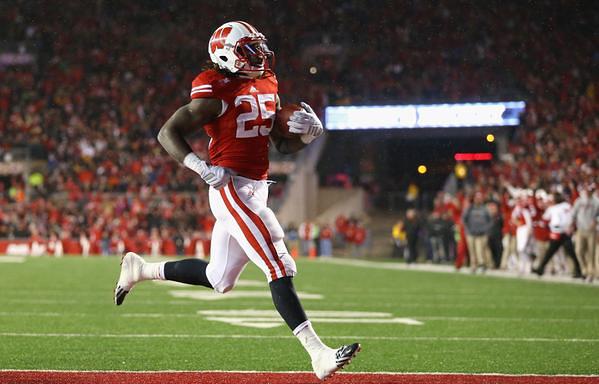 The Athletic Club has announced a few of the Heisman finalists for the 2014 season. As no surprise this year's class is headed by Melvin Gordon and Marcus Mariota.
1996 Heisman Trophy winner Danny Wuerffel announces the three finalists for 2014: Oregon quarterback Marcus Mariota, Alabama receiver Amari Cooper and Wisconsin running back Melvin Gordon. -ESPN
So who will win?
I think it's beyond obvious that Marcus Mariota will take home the hardware. Mariota boasts an impressive stat line of 3783 yards 38 touchdowns and just two interceptions. He also put down another 669 yards on the ground with 14 touchdowns. The Ducks are also #2 in the country with a 12-1 record.
Melvin Gordon is your likely second place runner up. Gordon has 2336 yards and 26 touchdowns of his own, but he's shown an affinity to fumble the ball which voters will likely hold against him. #13 Wisconsin also finished up the season with a 59-0 loss at the hands of Ohio State which does Gordon no favors (76 yards.)