Jabari Parker Denounces Chicago 'Chiraq' Violence on Twitter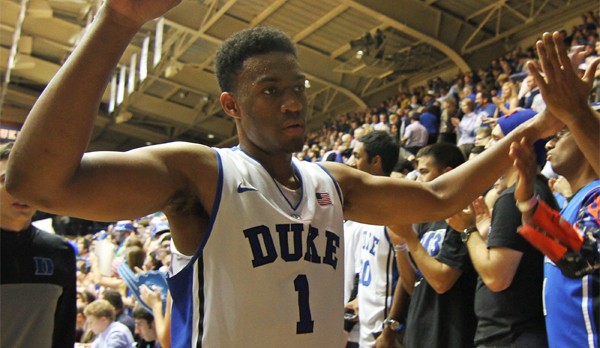 Chicago native and former Duke forward Jabari Parker has been nothing short of impressive during his preparations leading to the 2014 NBA draft. Parker looked in great shape during private workouts and is among the top three players on the draft board.
Add one more things to the list of reasons why we all love Jabari: he's denounced Chicago's 'Chiraq' scene publicly via twitter.
Never associate my name with this Chiraq nonsense. I will not support violence or ignorance within Hip-Hop culture. I reside from the Chi

— Jabari Parker (@JabariParker) June 14, 2014

In case you are living under a rock, the Chiraq scene is allegedly* home to drill music, drugs, gang activity and a whole lot of gun play. Just in case you've never seen or heard of what this part of Chicago looks like, here's a brief glimpse:
The artist in the above video, Lil Marc, was killed within 48 hours of this video being posted to Youtube. RIP to that young man. It's real in the field, and its a life that you shouldn't claim if you aren't about that. Jabari Parker is a positive example of a young man who's from the same city but not falsely claiming that he's in the field and taking part in the gun play, tough talk, etc.
Now if only someone could tell Iman Shumpert this:
*I have no knowledge, don't sue ya boy