Isaiah Austin Diagnosed with Marfan Syndrome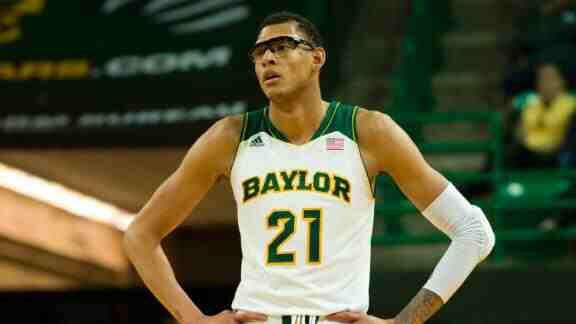 Isaiah Austin is one of the "feel good" stories of last year's NCAA basketball season. Blind in one eye, the 7'1 Baylor Center overcame the odds and was one of the more intriguing prospects in the 2014 NBA Draft.
Unfortunately, now that the draft process has revealed that Austin has Marfan Syndrome he will never play ball again.
WACO, Texas – Former Baylor center Isaiah Austin has been diagnosed with a career-ending medical condition. Genetic testing as part of preparation for the 2014 NBA Draft revealed that Austin suffers from Marfan syndrome.

"This is devastating news, but Isaiah has the best support system anyone could ask for, and he knows that all of Baylor Nation is behind him," head coach Scott Drew said. "His health is the most important thing, and while it's extremely sad that he won't be able to play in the NBA, our hope is that he'll return to Baylor to complete his degree and serve as a coach in our program."

Marfan syndrome is caused by a genetic mutation that leads to problems in connective tissues throughout the body. One feature of Marfan syndrome is aortic enlargement, which can be life-threatening. According to The Marfan Foundation, about one in 5,000 people have Marfan syndrome. For more information, visit www.marfan.org.
Hopefully he bounces back with a job coaching or continues his education at Baylor. You hate to see this happen to someone about to achieve their dreams but he's got to keep trucking on. Wishing him the best of luck!
Words can't explain how thankful I am for the time I had to play this wonderful sport. It changed my life forever. #NewBeginnings

— God's Child (@IsaiahAustin) June 22, 2014