Dallas Cowboys Will Draft Johnny Manziel if Available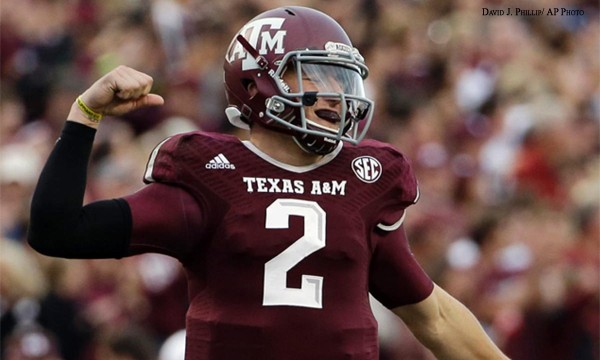 Never put anything past the master marketer Jerry Jones. As one of the NFL's most successful owners, Jerry knows how to brand his team in a way no other owner has successfully emulated. The mega stadium was just one part of the plan. What is missing is that mega star. Could Johnny Manziel be the face of "America's Team?"
If you believe the whispers that scouts are beginning to leak then that answer is a "yes." The Cowboys reportedly will not pass on the Texas A&M quarterback if he falls to their pick in the draft.
Just texted scout to see if he believed Cowboys would take Manziel if Manziel was there. Scout: "Of course he would." Oh boy.

— mike freeman (@mikefreemanNFL) April 23, 2014
Considering the Cowboys pick 16th overall and have a 34 year old Tony Romo as the current starter, this is not out the realm of possibility. With Jerry Jones expect the unexpected.
Or as a great philosopher once said, "ANYTHING IS POSSIBLE!"