2014 NFL Mock Draft: Mel Kiper and Todd McShay's Debut "A+" Mock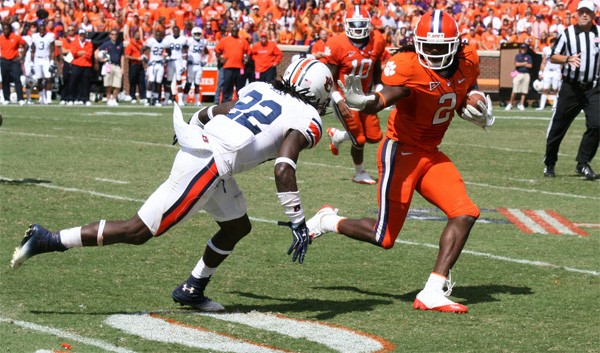 Draft experts Mel Kiper and Todd McShay unveiled a new joint mock today on ESPN. The mock, aided by a touchscreen, was dubbed their "A+" mock draft. I'm not exactly sure what that means as Kiper's mocks are historically inaccurate… but with that said let's look into these picks.
Their picks in bold, my thoughts below:
1. Texans- Jadeveon Clowney
No problems with this pick. The unanimous number one pick on the board. The only question is if the Texans trade down for a quarterback or stay put.
2. Rams- Greg Robinson
No problem with this selection. Robinson has all of the physical tools. He jumped off the screen at the combine with his blend of speed and strength for a big man.
3. Jaguars- Khalil Mack
Todd kept citing something called a "leo" LB being the reason Mack is the selection here. The Jaguars problem is offense. For goodness sakes, you don't even have Maurice Jones Drew anymore. Mack is great but he doesn't outweigh the need of a play maker.
4. Browns- Sammy Watkins
Josh Gordon led the league in receiving yards last year with Jason Campbell and Brandon Weeden throwing him the ball. Again, I know Watkins is the second best player in the draft, but this team has the play maker. They need the franchise quarterback. They've missed on a long list of quarterbacks in the late first and mid rounds. It's time they man up and take a blue chip prospect under center.
5. Raiders- Jake Matthews
No problems with this selection. The Raiders need help on the defensive line as well, but Matthews is too good to pass up at this point.