Vikings Still Looking to Draft a Quarterback in 2014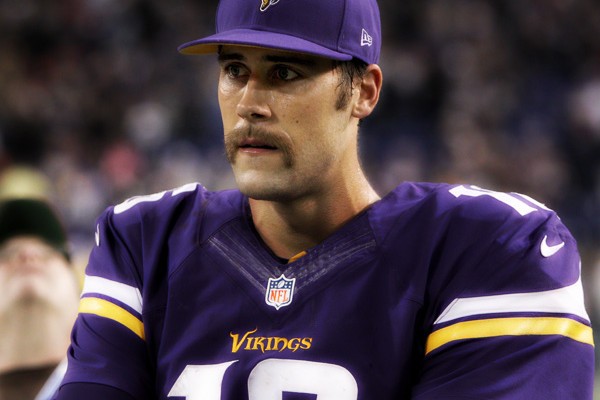 The Minnesota Vikings have signed veteran quarterback Matt Cassel to a 2 year, $10 million deal but according to reports the team is still looking to add a young quarterback. It is debated that with the eighth pick Minnesota could draft a Blake Bortles or Derek Carr but all news says they are going to hold off in the first round. It looks like Matt Cassel's replacement will be drafted sometime on the second day.
Here is what Vikings GM Rick Spielman said:
"I think you can find quarterbacks in the second round and the third round, as well," Spielman told the Star Tribune. "We've started that process on the evaluation part. I think we're scheduled to go out there and see a lot of these quarterbacks through the spring and get to know them a little bit better. The one thing that I want to make sure we don't do is box ourselves into having to take a quarterback if there's another player that's very significant at another position."
Update those mock drafts. The Vikings will likely add to a young defense with the eighth pick and draft an AJ McCarron or Tajh Boyd later in the draft.
Who do you think they will draft? What will happen? Is it a smokescreen? There are only a few weeks left, we'll see.