Michael Sam's Draft Stock to Plummet Due to Gay Announcement
Updated: February 9, 2014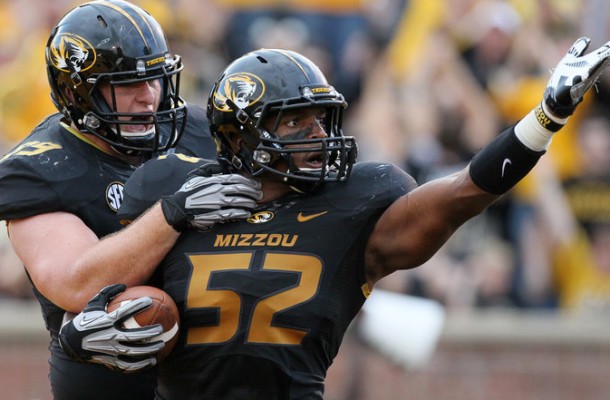 Missouri DE Michael Sam made history becoming the first player in major American Football to announce he is openly gay. Sam did so in front of teammates privately last year. The announcement is just now going public in the wake of the 2014 NFL Draft, which Sam will be an entrant.
Here is what one scout had to say:
"I don't think football is ready for [an openly gay player] just yet," said an NFL player personnel assistant. "In the coming decade or two, it's going to be acceptable, but at this point in time it's still a man's-man game. To call somebody a [gay slur] is still so commonplace. It'd chemically imbalance an NFL locker room and meeting room."

All the NFL personnel members interviewed believed that Sam's announcement will cause him to drop in the draft. He was projected between the third and seventh round prior to the announcement. The question is: How far will he fall?
"I just know with this going on this is going to drop him down," said a veteran NFL scout. "There's no question about it. It's human nature. Do you want to be the team to quote-unquote 'break that barrier?'"

http://sportsillustrated.cnn.com/college-football/news/20140209/michael-sam-draft-stock/?eref=sihp
I will table my thoughts for another time, but MDHQ supports any and all professional/collegiate athletes who promote positivity.