5 Reasons Why The Denver Broncos Will Win Super Bowl XLVIII
Updated: February 2, 2014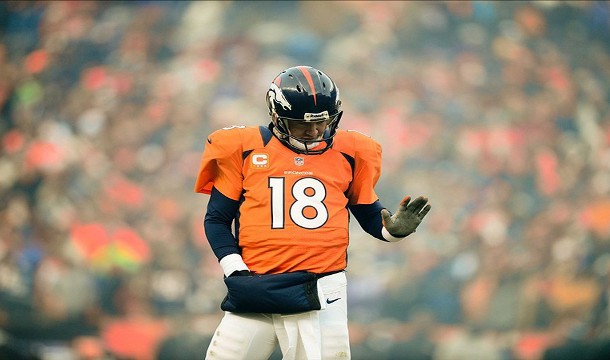 Super Bowl Sunday is FINALLY here! As a Broncos fan, I can tell you it's been 15 long years since the blue and orange has made their way to the NFL's Championship game. Last year the team came up just short in an heartbreaking loss to the Baltimore Ravens in the divisional round, now all systems have been on fire and the Broncos are one game away from the franchise's third title.
It won't be easy with the formidable Seattle Seahawks in the way, but here are 5 reasons why it gets done:
1. Peyton MF Manning
The five time, five time, five time, five time, five time MVP is having his best season yet at the ripe age of 37. He broke the season record for passing yards and touchdowns this season and doesn't seem like he is stopping any time soon. Yes Richard Sherman is the best in the game but guess what? Walter Thurmond III is about to get a lot of work on that other side.
2. No Brandon Browner
Speaking of LOB…. their core competency is that they're the tallest and most physical unit in the league. Without Browner the Broncos will be looking to move Demariyus Thomas all around the field and match him on smaller players, likely Earl Thomas.
3. Offense vs. Defense
Something has got to give. The Broncos are the #1 ranked offense at 457 yards per and the Seahawks are the #1 defense at 273 per. Here is the one thing no one is talking about though, out of that 273 the Seahawks hold their opponet to 172 yards passing… do you really think Peyton will be held to under 200?!
4. It's Been Two Weeks
Peyton Manning and the Broncos have had two weeks to adjust to any temperatures and conditions. Trust me, Peyton will not have any issues with the cold weather.
5. The Pain Factor
As I said last year in my Ravens prediction:
Well a man once said, "there are things that man cannot determine." And you know what? I agree with that man.

The big difference between these teams, in my opinion, is the pain factor. One team has simply felt the PAIN of loss too many times. One team has too many players that have gone home in the playoffs too soon, losing to teams they should have beat. That's a lot of summers to let that pain dwell. That's a lot of seasons to feel disappointed. It's simply at the point enough is enough.
Peyton is 37 and his career is ending soon, Wes Welker was the goat in the Patriots last Super Bowl loss, John Fox lost his last Super Bowl on a kickoff kicked out of bounds… and then there is what Rahim Moore did last year. There is only so many times you'll fail. I think Denver will find a way to hold off in a close game.