2014 NFL Mock: Denver Broncos Needs
Updated: February 5, 2014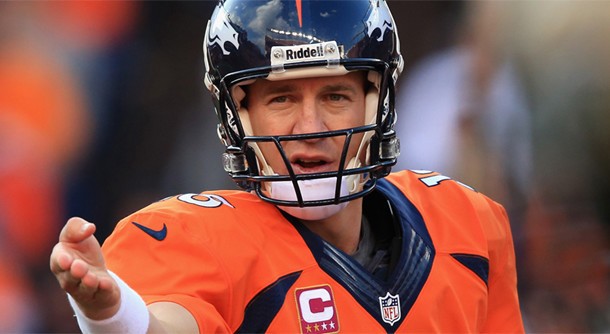 Who do the Denver Broncos need to draft after the beat down they received from the Seattle Seahawks in Super Bowl XLVIII? This is a loaded question considering the structure of the team and the level of success they've achieved with Peyton Manning, but here are a few things to think about for all Broncos fans.
1. Defensive Back
Denver has nothing in common with Seattle in this area. The Hawks boast an elite group of defensive backs, three of which they drafted in 2010 (Earl Thomas, Walter Thurmond III, Kam Chancellor.) For those keeping score, this was the same year Denver traded multiple selections to get Tim Tebow.
The #31 selection should be good enough to get Denver someone like Bradley Roby, who's stock will slip due to off the field concerns. The only problem here is that Denver needs multiple selections, as they also would probably like to get their hands on an elite Safety as well.
And this gentlemen, is why you don't waste valuable draft picks on left handed quarterbacks who can't throw well.
2. Linebackers
Denver started Patrick Lenon in the middle who was the oldest starting defensive player in 2013. It's no secret why this unit got crushed in the Super Bowl. Recent draft picks like Nate Irving and Wesley Woodyard just haven't worked out as well as Denver would have hoped.
Due to the pressing need in the defensive backfield it's unlikely Denver will have the picks needed to acquire a top talent here. Free agency or taking a flyer on a few guys later is what has to happen. This is a draft Denver certainly should trade back a few times.
And I'm just going to leave this here… don't be surprised if Von Miller is traded.
3. Defensive End
Again, an area the Broncos have not drafted well. Robert Ayers is not the elite prospect he was hyped up to be, Derrick Wolfe is injury prone, and the jury is still up on Sylvester Williams. This again is an area the Broncos need to use later picks to draft depth and potential.