2014 NFL Combine: Johnny Manziel Measures at 5'11 Tall
Updated: February 21, 2014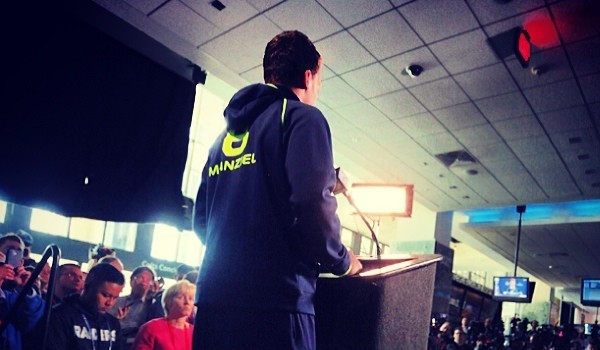 It's time for the combine and you know what that means. All of the top prospects will be evaluated and re-evaluated until teams can find something wrong with them.
Here is the first of such measures (see what I did there) to knock a prospect down. 2013 Heisman winner Johnny Manziel came in at under six foot tall:
Manziel came in a shade under six feet tall when he was measured in Indianapolis on Friday, landing at 5-foot-11 3/4 and 207 pounds in the final reckoning.
Obviously this is not a big deal with Drew Brees and Russell Wilson getting championships recently. If I were a team I'd be much more concerned with the sudden disappearance of the Johnny Football persona and when it may pop back up…