NFL Comparisons for the 2014 Quarterback Class
Updated: January 10, 2014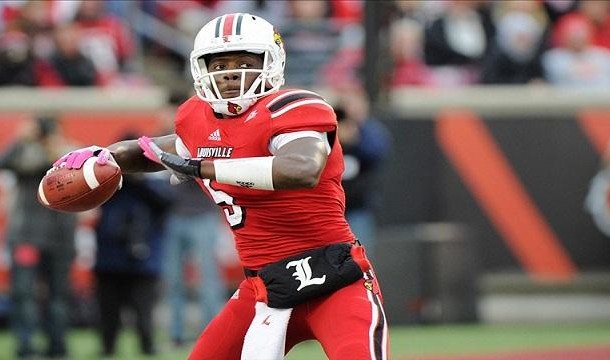 In case you didn't know Johnny Manziel of Texas A&M has decided to take his talents to the NFL and enter the 2014 Draft. He enters a once loaded quarterback class that is now decimated due to underclassmen Marcus Mariota and Brett Hundley returning, and Seniors Aaron Murray and Zach Mettenberger suffering season ending knee injuries.
With Manziel entering we now have our quarterback class completed. The best of bunch will consist of: Teddy Bridgewater, Johnny Manziel, Derek Carr, Blake Bortles, Zach Mettenberger, Aaron Murray, Tajh Boyd, and Stephen Morris. There are also some good developmental prospects such as David Fales, Casy Pachall, and Logan Thomas as well.
For an an indepth look at how accurate each player is, check out this piece by Rotoworld. They did the indepth numbers on each player and adjusted for receiver drops.
With all that said, let's go over some quick NFL comparisons of the top guys.
Teddy Bridgewater NFL Comparison: Ben Roethlisberger
Johnny Manziel NFL Comparison: Doug Flutie
Derek Carr NFL Comparison: Tony Romo
Blake Bortles NFL Comparison: Jay Cutler
Zach Mettenberger NFL Comparison: Matt Ryan
Aaron Murray NFL Comparison: Chase Daniels
Tajh Boyd NFL Comparison: Steve McNair
Stephen Morris NFL Comparison: Tyrod Taylor