Scout: Austin Seferian-Jenkins is the New Rob Gronkowski
Updated: December 23, 2013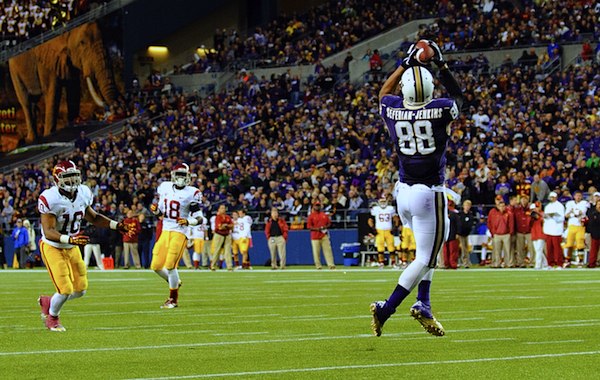 Austin Seferian-Jenkins is one of the most coveted prospects in the 2014 NFL Draft. With his size, speed and athleticism he has all of the tools to step right in and be a premier tight end in the NFL. The only question is will he stay focused?
Well, much like superstar tight ends before him such as Rob Gronkowski and Aaron Hernandez scouts think that Austin Seferian-Jenkins will have a hard time keeping his head in the game as a pro:
"He's going to be close to (Rob) Gronkowski, talent-wise," one scout said. "Now he's lazy. Like there's always something with him. But he can be on the line and block."

Read more from Journal Sentinel: http://www.jsonline.com/tablet/sports/early-look-at-the-nfl-draft-b99168238z1-236899801.html#ixzz2oJRspvaa
We currently have Jenkins projected to New England in our mock draft.