Gary Kubiak Fired: Texans Are Definitely Drafting a QB Now
Updated: December 6, 2013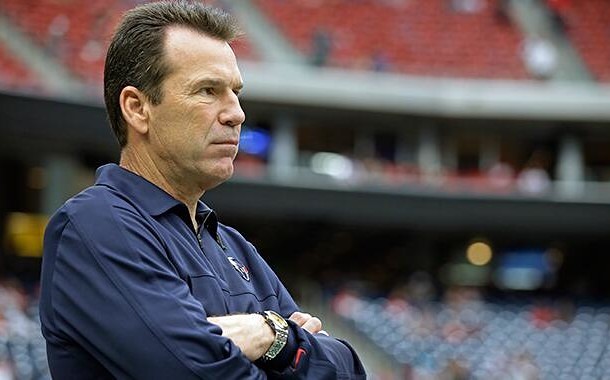 After losing to the lowly Jacksonville Jaguars, the Houston Texans have decided that they are tired of losing. This afternoon it will be announced that the team will release head coach Gary Kubiak.
The Texans are in a disarray of problems, most importantly quarterback. Matt Schaub hasn't gotten it done. Case Keenum hasn't either. Andre Johnson is speaking like he wants to leave. What can they do?
Bring in a new coach and draft a new quarterback of course.
With the #1 pick the Texans select… Teddy Bridgewater?
BREAKING: The #Texans relieved Gary Kubiak of his duties as head coach today. MORE: http://t.co/bhWUAZyodr pic.twitter.com/PMl6y7QyQG

— Houston Texans (@HoustonTexans) December 6, 2013