NFL to Ban the Use of the N Word By Players?
Updated: November 22, 2013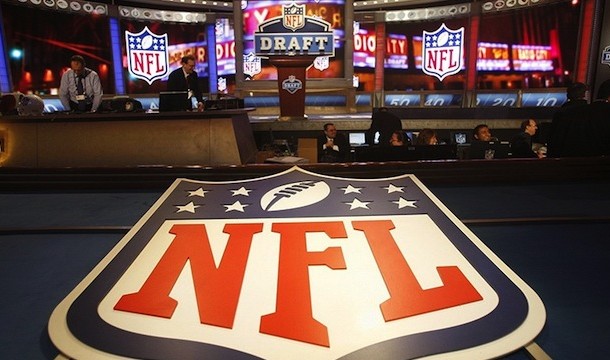 Should NFL players stop using the N word? If the Fritz Pollard Alliance gets their way, it will be banned in the NFL.
The Fritz Pollard Alliance, an influential group that promotes diversity and job equality in the NFL, called on players Thursday to stop using the N-word on the field after highly publicized incidents involving the Miami Dolphins and Washington Redskins.

Harry Carson and John Wooten, the organization's executive director and chair, respectively, released a statement saying a number of game-day officials commonly have heard players use the N-word during games.

"As former players (along with thousands of others) who have worked hard in different eras of the game to leave proud legacies for those who follow us, we are appalled and extremely disappointed to learn that the worst and most derogatory word ever spoken in our country is being used during games as well as casually in the locker room," the statement reads.

The Alliance also has called on the league to punish players who use the racial slur on the field through immediate ejections and subsequent fines, league sources told ESPN NFL Insider Adam Schefter.

Redskins offensive tackle Trent Williams has been accused of using the N-word toward umpire Roy Ellison in last week's game against Philadelphia, the sources said. The Alliance came to the defense of Ellison, who previously has been questioned and criticized for allegedly using racially tinged profanity toward Williams.

But the Alliance said Williams told Ellison "f— you" and called him the N-word after Ellison warned him about using such profanities during the course of the game.

Williams refuted that he ever made offensive comments to Ellison.

"I didn't say any derogatory statements to him," Williams said. "That still doesn't account for anything he said. No ref could ever say I used any language toward them. You've got to watch what you say to them. … If I said it, why wait until I'm at the line to come back and say [what he did]."

Williams also denied accusations of directing the N-word at Ellison, saying, "I laugh at that statement."

When Williams responded the way he did, Ellison called him "an ungrateful a–h—," though Williams' teammates backed the offensive tackle and said Ellison also used other vulgar language, such as "disrespectful m—–f—–."

According to sources, the Alliance said it wished Ellison behaved differently and had penalized and ejected Williams; instead, he used vulgar words of his own, casting a spotlight on the verbal dispute and leading to the news release it issued Thursday, the sources said.

Suspended Dolphins offensive lineman Richie Incognito, meanwhile, used the N-word in a voice mail left earlier this year for teammate Jonathan Martin, who left the team on Oct. 28 alleging bullying and harassment by teammates.

The statement mentions former players such as Kenny Washington, Woody Strode, Bill Willis and Marion Motley, "who bravely withstood the indignity of the N-word during a time when black men were beaten and even hung simply because of the color of their skin."

"We are not asking players to point fingers or to report who said what when. We are simply asking that you respect the dignity of your teammates, fellow players, officials, coaches, fans, and yourselves. Most importantly, we ask that you respect every man who has worn the uniform but especially those men who helped make the National Football League what it is today and have made it possible for you to follow in their footsteps," the statement reads.

"Refusing to use the N-word will show that respect."

Information from ESPN.com Redskins reporter John Keim was used in this report.
Here is the thing, the NFL and it's players don't have a problem with this word. Only a few players that have shown themselves to be bigots (players that will go unnamed) have had a serious issue with this word. People use this word all the time and some how grown adults have found a way to restrain themselves when it's offensive.
In my humble opinion, the word should not be banned. This is competition, this is real sport. This isn't rehearsed theater like pro wrestling. Real emotions come into play. People get into scuffles. We watch for the real emotion of competitive sport.
On a respect level, it's thing each individual player has to decide for himself. Are you going to use the word in competition? Are you prepared for the consequence if someone finds that word offensive when you use it? Those are personal decisions that players have to make for themselves. If the NFL wants to regulate then make it a personal foul if that word is directed towards an opposing coach or referee, NOT a player in a competitive sport. The players (that will not be named) that have recently used the word in an extreme offensive matter should be personally reprimanded. Not the entire league.
The N word debate will never end but I hope the NFL and other leagues realize that it's a part of the lexicon that isn't going away. Either you personally use the word or you don't. Policing an entire league because of the actions of two players is beyond ridiculous.
Wake up.