Tim Tebow Denies Having any Knowledge of Riley Cooper's Racist Video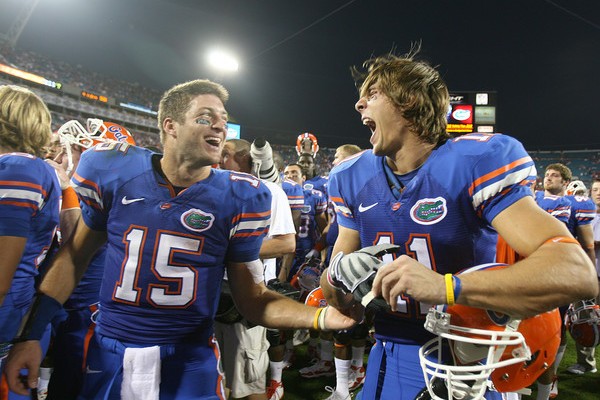 There is an old saying. When in doubt: deny, deny, deny. And that is what Tim Tebow did according to ProFootballTalk when he was asked about Riley Cooper's racist tirade. Tebow says he had no knowledge of the situation that is on sports media every hour on-the-hour regarding his former teammate.
Here are his words, verbatim:
"I haven't seen everything that's happened," Tebow said, via Emily Kaplan of the Boston Globe. "I've been pretty busy. I'm going to wait to comment until I hear what happened."
Considering Tebow and Cooper were college roommates and really close friends I find this extremely hard to believe. Playing hypotheticals, would it be hard to believe that Tebow's heard that kind of talk from Cooper before? And if they were really close and roommates… could it be possible that….
…I'll let you fill in the blanks.
What is done in the dark will always come to light. Considering Aaron Hernandez and Riley Cooper have both fallen on dark days due to their pasts, how long is it until….