Marqise Lee Injures Shoulder Again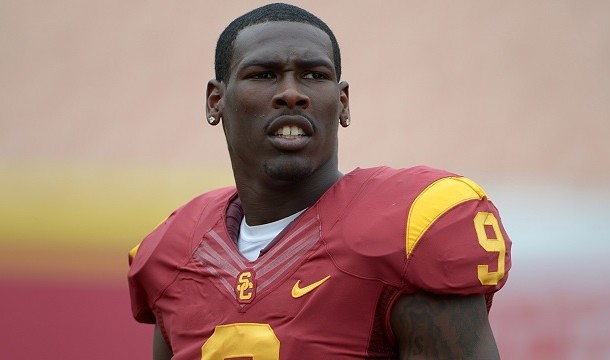 According to Pro Football Talk, USC WR Marqise Lee has suffered a second arm/shoulder injury this off season. A few weeks ago he had a very similar injury. It will be interesting to see how he bounces back for the season:
Just a couple of weeks after sustaining a bone bruise in his right arm, the returning Biletnikoff Award winner had another scare in practice on Wednesday. According to reports, Lee re-injured his shoulder when he dove for a ball and had to leave the field. His pads had to be removed without lifting his arm, and his shoulder iced down.
Lee is considered among the top wide receivers in the 2014 NFL Draft.
Souce: PFT