Marqise Lee to Collect $5 Million Insurance Settlement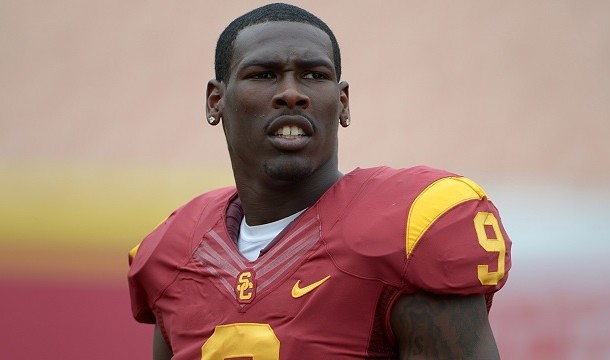 Marqise Lee had a rough childhood growing up, but it looks like things may be changing for him. After the USC receiver fell into the second round of the 2014 NFL Draft an insurance policy he purchased before the season became liable to pay Lee a settlement against his draft position to the tune of $5 million dollars!
Every year we hear about athletes purchasing these expensive insurance policies but never hear about anyone actually able to cash it in. Well here's how Marqise earned his payout:
What most don't know, including the players, is how difficult it is to get this kind of insurance to pay off. In fact, Lee, the former USC wide receiver, is in line to become the one of the first players to have the policy pay. After falling out of the first round, Lee could collect as much as $5 million on the policy he bought in the summer before the 2013 season. Lee was selected in the second round, going to the Jacksonville Jaguars.
$5 million is the max amount that the policy pays for "loss of value." The reason Lee is able to cash in such a high dollar figure is because the difference between the rookie salary of his second round draft slot and that of the highest drafted receiver Odell Beckham Jr. would be $5 million. No word on how much this policy actually costs but I'm going to guess it's pretty expensive. USC encourages off of their athletes to purchase it though. I'm glad that finally something regarding a college athlete's bodily risk is working in his favor.
We'll see how Marqise does down in Jacksonville with the Jaguars. If you didn't know, the team has already issued him Blaine Gabbert's old #11 jersey number.