Why NCAA 14 May Be the Last College Football Game Ever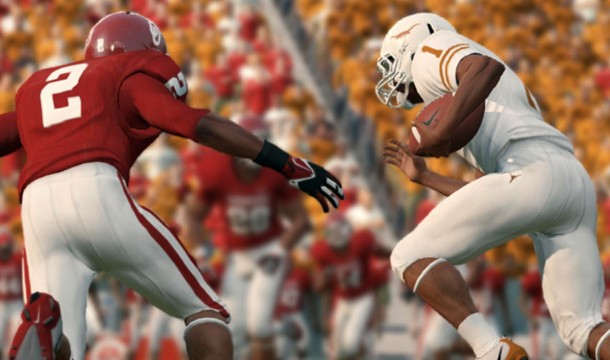 We are going to hate to see it go, but it looks like it is time. The NCAA has finally opted out of the video game business. They have decided to not renew their contract with game maker EA Sports in a move that will shock football fans for years to come.
The NCAA has made the decision not to enter a new contract for the license of its name and logo for the EA Sports NCAA Football video game. The current contract expires in June 2014, but our timing is based on the need to provide EA notice for future planning. As a result, the NCAA Football 2014 video game will be the last to include the NCAA's name and logo. We are confident in our legal position regarding the use of our trademarks in video games. But given the current business climate and costs of litigation, we determined participating in this game is not in the best interests of the NCAA.

The NCAA has never licensed the use of current student-athlete names, images or likenesses to EA. The NCAA has no involvement in licenses between EA and former student-athletes. Member colleges and universities license their own trademarks and other intellectual property for the video game. They will have to independently decide whether to continue those business arrangements in the future.
The NCAA is basically washing their hands clean before the Ed O'bannon case is settled. They want no responsibility to pay athletes if and when that time comes.
Somewhere, someone will make a football game that will fill the void in the market. Whoever that is will just have to be really creative about intellectual property of the schools, or strike a independent incensing deal. I honestly would not be surprised if we see EA Sports present Notre Dame Football 15′ next year. Just a theory, but there are ways to continue the model if they get creative enough.