EA Sports Drops NCAA Football 14 Demo on PSN, Xbox Live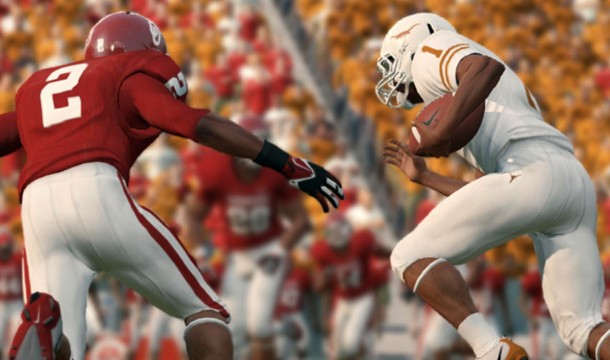 EA Sports just dropped the demo for the highly anticipated NCAA Football 14. Included in this year's offering is the return of exported dynasty players as well as improvements in the game mechanics and presentation.
I wonder if the NCAA Bowl Subdivision (Division II and III) schools will ever make another appearance? They were in all of the Playstation 2 versions.
Anyways go ahead and hit up PSN and Xbo live to grab that demo. You'll be able to play these match ups:
• Oregon vs. Texas A&M at Kyle Field
• Virginia Tech vs. Alabama in the Chick-Fil-A Kickoff Game
• Ohio State vs Michigan in the Big House