Reggie Rose Speaks on Derrick Rose's Comeback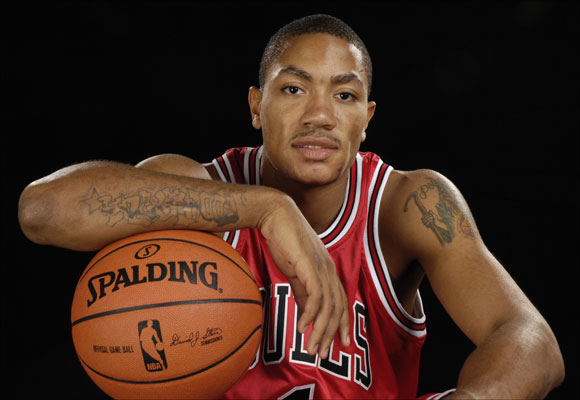 Reggie Rose, Derrick Rose's brother has been a lightning rod for controversy. A few months ago there was a big uproar about some comments Reggie made regarding the Bulls declining to upgrade the roster around his brother, former MVP Derrick Rose.
Now that Derrick has recovered from his ACL injury, Reggie is back to let us know D-Rose is BACK. Rumors are he may pop up in one of the summer leagues.
Here is what Reggie had to say via the Chicago Tribune:
"Looking at his body, he's really strong. The only thing he has to work on is cardio and getting in game shape. But that will come (in training camp). I have no concerns about him physically."

"He'll come back at the level he was at before, and he's going to have a better jump shot when he comes back," Reggie Rose said. "He does a whole lot of shooting drills. He used to put up a lot of shots with (assistant) Coach (Ron) Adams. Unfortunately, Coach Adams isn't here anymore. That was kind of like his shooting buddy. And Coach Adams did a great job all last year and basically since he was in Chicago before the Bulls let him go."