Paul George Interested in Playing With King Kobe and Lakers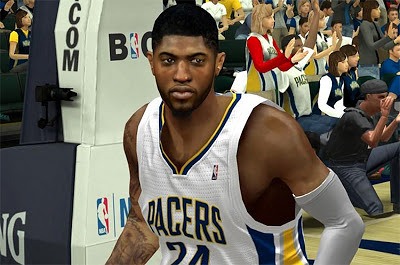 Paul George will be a restricted free agent next summer. Next summer will be a hot free agent year with Carmelo, the Heatles, Amare, and many others on the market.
With Laker Nation on the ropes after Dwight Howard took his talent to the Rockets, could the ultimate play be to build a team around Paul George and Kobe Bryant?
According to a ESPN Radio interview, George is already interested in playing with King Kobe:
"My heart is still in Indiana … I'm still a Pacer, and hopefully I remain a Pacer. I'm happy where I'm at."

"Of course it would be tough (to say no to Kobe). You're talking about playing (at) home."
Indiana is going to be showing Danny Granger the door next season so they will have the cash to match any offer. Don't count on Paul George going to the Lakers.