Oregon Drops New Neon Yellow Jerseys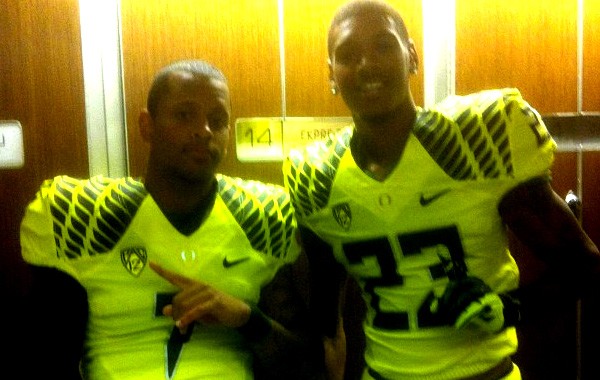 The Oregon Ducks are no stranger to the jersey game. They are always innovating new jersey technology courtesy of NIKE. The latest jersey combo will feature neon yellow jerseys on yellow pants.
Check out the photo above.
I wonder if this color makes DeAnthony Thomas faster?