Dwight Howard to Sign With the Golden State Warriors?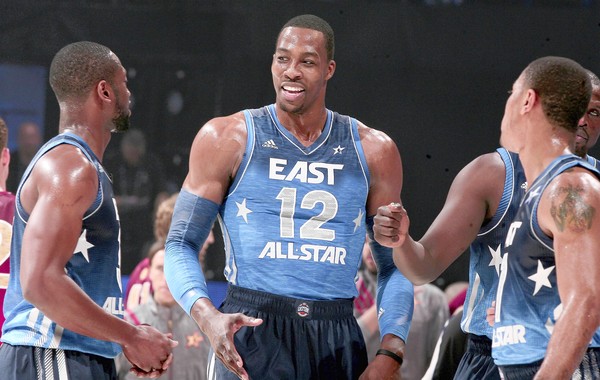 According to multiple media outlets, free agent center Dwight Howard is expected to make a decision on what team he will sign with sometime later today. Common perception is that the Houston Rockets will win out. However, it is coming more possible that the Warriors will offer Mr. Howard a deal as well.
To make room, the Warriors are trying to trade everyone not named Stephen Curry:
The Golden State Warriors believe they have a legitimate shot to sign Dwight Howard in free agency and have aggressively tried to trade away big contract players such as Andrew Bogut, Richard Jefferson and Andris Biedrins, according to sources.

The Warriors were able to get Howard's attention while meeting the Los Angeles Lakers free agent this week.
Will Dwight Howard sign with the Warriors? Stay posted.