Carlos Hyde Suspended For Hitting a Woman But Video Proves He's Innocent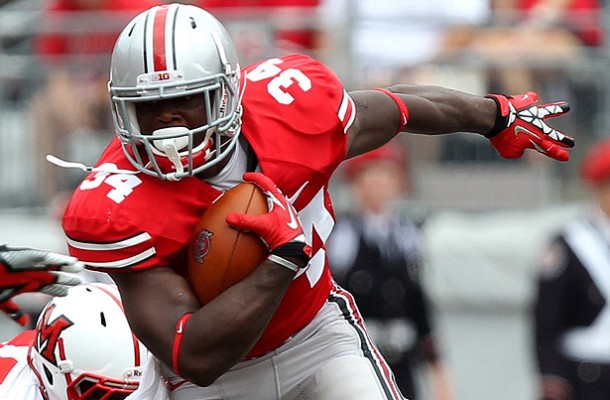 Earlier this week Ohio State announced disciplinary actions for two of their players, Carlos Hyde and Bradley Roby. Hyde and Roby will both be suspended after nightclub incidents though Roby's discipline has not officially been determined at this time.
Hyde, who rushed for 970 yards last season is a integral part of the Buckeyes attack. He will be suspended for hitting a woman in a nightclub except there is one small problem- he didn't do it.
A video surveillance tape has emerged which has likely exonerated Carlos. Here are the details via Yahoo!
The source said video shows Hyde speaking in the direction of the alleged victim just prior to her punching him in the head. The video then shows Hyde leaving the area and reaching back in the woman's direction in a non-confrontational manner, the source said. From the video, it doesn't appear Hyde ever made contact with the woman – either before or after she struck him, the source said.