Mel Kiper's 2014 Big Board Has a Few Surprises
Updated: December 13, 2013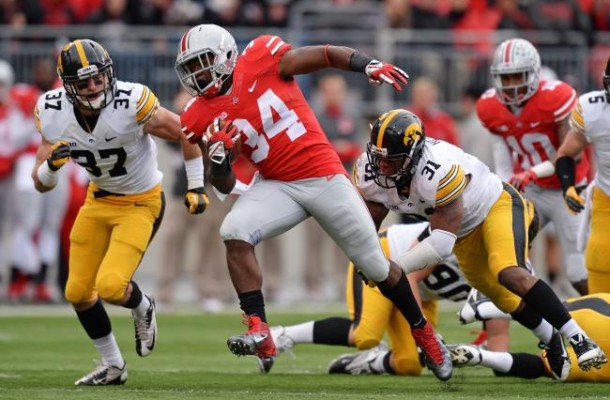 ESPN analyst Mel Kiper has shaken up his big board and there is more than one major mix up. As with anything, this time of year the draft process is a fluid and organic thing so don't believe everything you read until it's closer to the draft.
#1. Carlos Hyde Ranked Number 19 Overall
Kiper is in love with 'Los right now. Here is what he says about him:
Hyde has a great combination of elite size for the position plus quick feet and an ability to accelerate quickly through the hole.

He's devastating on the second level because he has a downhill style that makes him a punishing runner who can run through and bounce off contact.
2. Tajh Boyd Pretty Much Sucks, According to Kiper
I still have Boyd in that mid-second to early third range where most teams look for developmental quarterbacks with starter potential. Kiper totally disagrees and has Boyd ranked #10 of JUST the Senior QBs. Ouch.
Derek Carr of Fresno State, AJ McCarron of Alabama, Zach Mettenberger of LSU, Jimmy Garoppolo of Eastern Illinois, Aaron Murray of Georgia, Stephen Morris of Miami (FL), David Fales of San Jose State, Logan Thomas of Virginia Tech and Tom Savage of Pittsburgh all rank over Boyd.
Source: ESPN