Cleveland Browns Rookie Ausar Walcott Charged with Attempted Murder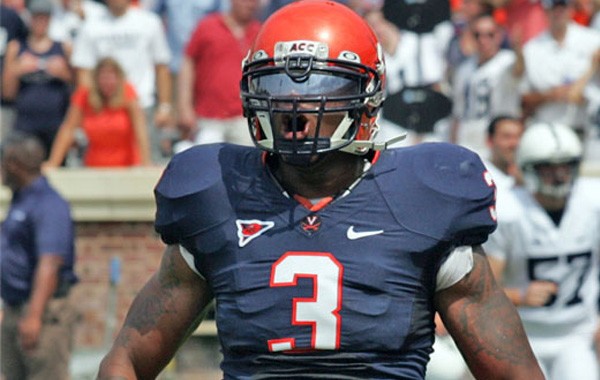 Young athletes you have to be smarter than this. Browns linebacker Ausar Walcott out of Syracuse has been charged with a very serious attempted murder charge following, you guessed it, a club fight.
Ausar Walcott, 23, punched the man in the head outside The Palace Gentlemen's Club on Main Avenue around 3 a.m. Sunday, said Detective Andrew White of the Passaic police.

Friends of the victim, Derrick Jones, 24, who lives in New York City, took him by car to the Harlem Hospital Center in Manhattan shortly after the assault, White said. He remained hospitalized in critical condition on Tuesday, White said.
Guys have to wake up and know that they are targets. Targets for violence but also lawsuits as well. This rookie sadly will now have to pay a nice percentage of his first NFL paychecks on lawyers and settling with the victim out of court. It's a sad world we live in, but guys have to realize that suing someone is extremely easy and losing their cool in the club can cost them in the six figure range.
Source: North Jersey.com