Ryan Nassib to Buffalo at #8 A Sure Thing?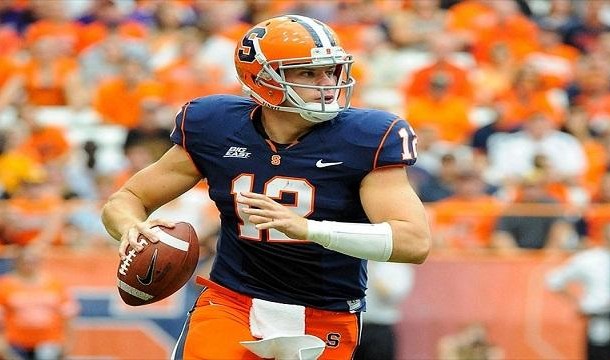 Are Ryan Nassib and the Buffalo Bills a match made in heaven?  There are just three days left until the first round of the 2013 NFL Draft and it seems like it just may happen.
ESPN's own Todd McShay has updated his television mock draft and has Nassib slotted at #8 to the Bills.  Conventional thought is that Nassib's college coach Doug Marrone will not be able to resist starting his professional regime without his quarterback.  The Bills cut Ryan Fitzpatrick and the owner has said publicly he wants a "franchise" quarterback….
Many draft pundits including yours truly have projected this move for months so I am not sure about all of the "heat" McShay claims he is getting regarding the selection.  Currently I have Nassib being selected in a projected trade but previously had him at #8 overall to no complaints.
Three days left. We'll see what happens!