Ravens Looking Hard at Drafting Lane Johnson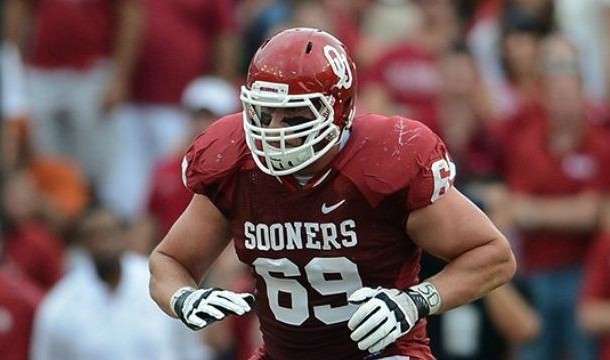 According to sources, the Baltimore Ravens have identified Oklahoma OT Lane Johnson as one of the prospects they seriously have their eye on. Lane dominated at the Senior Bowl so it is no surprise Ozzie Newsome threw him very high on the draft board.
With Byrant McKinnie hitting the road after the Super Bowl there is an opening on the offensive line for the Ravens. Is Lane Johnson on his way to Charm City?
With the draft rumors flying fast and furious on the day before the first round, here's one we hadn't previously heard: The Ravens like former Oklahoma left tackle Lane Johnson so much that they'd be willing to trade way up in the first round to get him.

That's the word from Mike Preston of the Baltimore Sun, who got the team "pissed off" at him the last time we linked to one of his reports, which was about John Harbaugh supposedly not wanting Ed Reed back. This time, Preston reports that the Ravens might trade up for Johnson, if they can make such a trade at a reasonable cost.

Source: PFT