Live Draft Blog: Round 3 NFL Draft Reactions – All We're Talking About is Honey Badger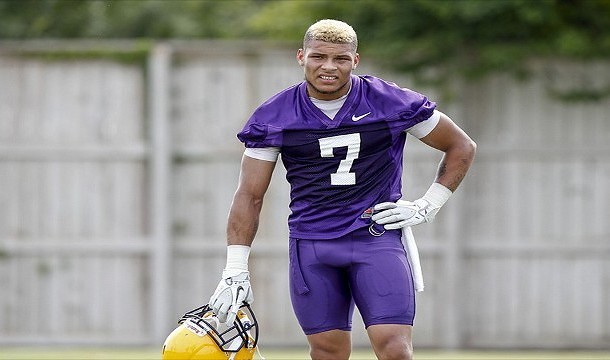 He came, he saw, he conquered. Tyrann Mathieu was drafted in the third round to the Arizona Cardinals off the heels of a great combine.
The week opened a little bit weird for the "Honey Badger." He tweeted out a club flyer for a first round draft pick party. Obviously tons of NFL Players use their images for club appearances, but you have to question if this is a little bit too soon?
During the draft we saw Tyrann looking uneasy during the first and second rounds. Maybe he shouldn't have pressed those party flyers up so quickly. But then, the moment happened:
He looks the part of a man who's rehabilitated but we all know rehabilitation is a ongoing process. Even if Tyrann has to submit to multiple drug tests, there is still no telling when he's going to get weak and fall of the wagon, if ever.
Is this the type of player you spend a third round draft pick on?
Talent aside? No. Especially not if the 10 plus failed drug tests are true (source: Yahoo.) He's a nice corner and will be a special team contributor from day one but as I've said: what will happen when he gets that urge? Who's going to be there? What's his fall back? Who's his support system?
The Cardinals have drafted Kevin Minter as well from LSU and already have Patrick Peterson on the roster. From the outside looking in, this is going to create a "family" vibe for Tyrann but I have to beg the question hasn't he already let this family down once before?
Tyrann can be a great player but it's tough to predict what is going to happen when he falls into that dark place. Can he find his way to the other side?
Only Tyrann knows deep down inside what he's going to do when his old habits call him. There are no amount of former LSU buddies that will stop his decision. Trust me, the decision is already made.
The Arizona Cardinals are hoping that he will truly turn the corner.