Live Draft Blog: 2013 NFL Draft Round 2 Reactions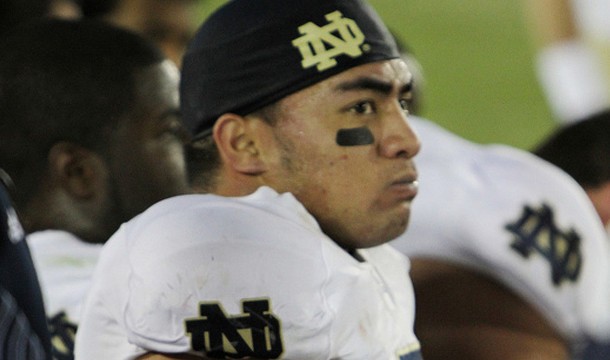 We open the 2013 NFL Draft again with 50 cent and the low rider. Im trying to figure out the significance of the car? Maybe it's just there to make him look jiggy and fly, something YA BOY knows nothing about.
Anyways, on to the picks. I logged on to twitter for a minute to see Schefter back to spoiling picks. Thought he was going to leave that alone? Oh well, Schefter says DB. Let's see…. Cyprien from FIU! Yup, Schefter is going to spoil the draft if you're looking at your timeline. ESPN should bar them from Tweeting PERIOD during draft weekend.
San Fran trades way up. Wonder what they are thinking. Has to be for Hunt.
The Titans trade with San Fran and go get Justin Hunter. Hunter and Wright may be a nice duo. Still worried about Hunter's drops though. Apparently this administration's jobs are on the line if Jake Locker doesn't produce… to steal a phrase from Jemele Hill… #WELP
Eagles on the clock, let's see what Chip does. Ertz! Eagles needed a new TE. Vick, target this guy a lot and you'll be fine.
Bengals signed Andre Smith today. He was at home like "…I'm going to see how this draft goes first before I sign." Don't blame him. Bengals take Giovani Bernard. Now that Smith is back, maybe they get a running game going.
Chargers trade up for Te'o! LOOOOOL!!!!! This kid is not Junior Seau, stop it. This is the same franchise that took Larry English with a high first round pick.
Jets are on the clock. Geno is actually here now? I thought he got #emotional and went home. Let's go. GENOOOO! I used to mock Geno Smith to the Jets in round 1, so getting him at 39 while retaining that first, and replacing Revis immediately is awesome. Just need to find some WRs.
Oh crap, the 49ers took Tank Carradine. I wish the Broncos would have taken him. Oh well, we still got Sly Williams.
Bills take Robert Woods. Random: his dad looks EXACTLY like Bun B.
Menelik Watson to Raiders. His highlight film is all basketball? How can you play basketball in 2000 and get drafted to the NFL in 2013? I guess there is enough time since he transferred down to Juco then back up to FSU. Seems like a reach for such a raw prospect.
Sapp is in the building. Let the fun begin. Bucs take Jonathan Banks. Another pick that we've mocked before in the first. Now they have Banks…. and Revis. Matt Ryan and Drew Brees: come at us, bro.
Carolina better take DJ Swearinger…. and it's Kawaan Short. Star and Short? The last time they tried this, both DTs were busts… just saying, hopefully it works out THIS time.
Cards take Minter. Good solid pick to pair with Washington. Very next pick Bills draft Kiko Alonzo.
Dallas takes Gavin Escobar. Not very familiar with him. Looks like a useful tight end. Why is Merrill Hodge on stage. Did this dude really say #Factorback on stage? Well, the pick s Le'Veon Bell. Another pick we've mock in the first in previous mocks.
Giants take Hankins out of The Ohio State. He will clog the middle with Linval Joseph.
Lavar Arrington in the building! Amerson to the Skins.
Ravens draft OLB Arthur Brown. Will help this linebacker rotation with no Ray Lewis available.
Broncos take Montee Ball… over Eddie Lacy? I like the guy, but think his career will be short. And as I type this McShay says the exact same thing. Very productive back and we have a big line, not bad.
Falcons can get Lacy or Damontre Moore…. hmmm…. let's see. PRIME IS IN THE BUILDING, so this better be good. Rob Alford CB is the pick. Wait, is this guy's highlight film in 280p? Let me stop. As I said in my final 2013 mock, this CB situation in Atlanta is at CODE RED so they need him to be productive asap.
Packers scoop up the falling Eddie Lacy. Again, another pick that was easily mocked in a previous round 1.
Last pick of round two Christine Michael goes to Seattle. Quick back, explosive, and a perfect compliment to what they already do.
That's about it for round 2. Pretty much a bunch of picks we thought would happen in round 1 happened here due to teams moving around in round 1 to grab players they absolutely couldn't live without (EJ Manuel?)
For the record, YA BOY finished 16th overall in the Huddle Report Mock Draft Scoring.
That's better than:
Mike Florio – Pro Football Talk
Mel Kiper Jr – ESPN
Gil Brandt – NFL Network
Bucky Brooks – NFL Network
…and 99 other bloggers
…but who's counting?
photo credit: Neon Tommy via photopin cc