2013 NBA Lottery: Nerlens Noel Officially Declares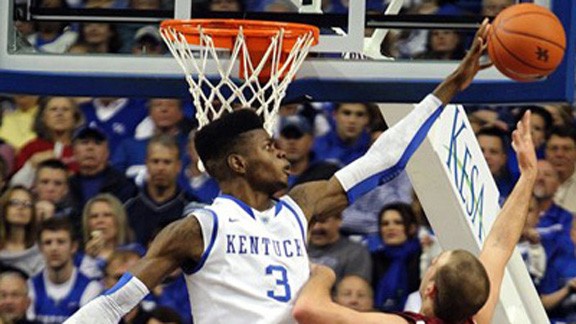 Kentucky C/PF Nerlens Noel has made his decision final- he will enter the NBA Draft.  According to Yahoo! Nerlens will place his name among the draft eligible players as he recovers from a torn ACL.

The 6-foot-10 freshman is projected to be a lottery pick despite sustaining his season-ending knee injury on Feb. 12. He led the nation with 4.4 blocks per game, and averaged 10.5 points and 9.5 rebounds.

Noel also had 50 steals for Kentucky (21-12), earning Southeastern Conference defensive player of the year honors, along with first team all-conference and freshman team selections.
Noel is still expected to be the #1 overall pick.  Where will he go?  We'll find out when the 2013 NBA Lottery is held Tuesday May 21st.