New Book "Life After Favre" Tells All About 2008 Green Bay Packers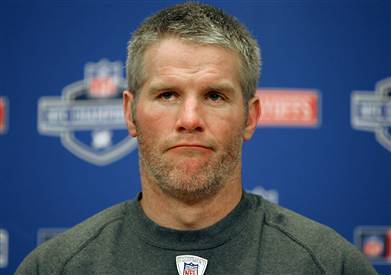 On the final meaningful play of Super Bowl 45, things broke the Packers' way. A fourth-down Ben Rothlisberger pass – well-defended by cornerback Tramon Williams – harmlessly hit the turf at Cowboys Stadium. It was close – Packer fans held their breath when the ball was in the air – but the throw was just a little bit off. A couple seasons earlier? 2008? A pass like this would have been complete. If inches were involved, the inches would have worked against the Pack.
Seven losses by four points or fewer. Nailbiter after nailbiter – all Green Bay losses. Oh, and there was something else going on, too. Aaron Rodgers was trying to replace Brett Favre. As you might recall, things got a little tense in Titletown.
That summer, Wisconsin native Phil Hanrahan moved from L.A. to Green Bay to cover the story of the new guy trying to replace the legend. He was there for the nailbiters, the Favre furor, the promise Rodgers showed, the mass firings at season's end. He wrote LIFE AFTER FAVRE about that season, wrote about Super Bowl 45 in a new afterword a couple years later, and this year, to augment a new digital edition, penned an update and added additional photos.
How does that wild season look now as we head toward Rodgers' sixth season as starter? What was it like to see Jordy Nelson, a rookie in '08, followed so closely in the book, excel the way he has? The book documents the passion of Packer Nation – has the author kept up with the fans he profiles? Brett Favre and the Packers – when should the connection be restored? And is it true that the book wouldn't even exist if not for the future cofounders of Zola Books? (Yup. Back in '08, they were the author's literary agents and said, "Write the Packers book.")
All of this and more is exposed in the new book Life After Favre. Go deep in-depth with the 2008 Packers and learn the truth behind every press clipping and television story. Grab it now over at Zola Books.