Shaun King Predicts Geno Smith to Jaguars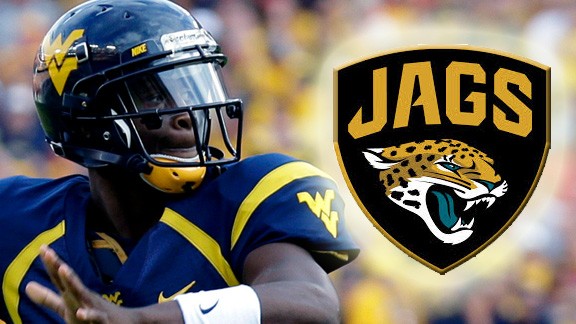 Could Geno Smith be the next quarterback of the Jacksonville Jaguars? If you ask some people, the answer is yes. It is no secret that Blaine Gabbert hasn't exactly set the world on fire so far in his short career. Many people feel that Gabbert is a bust selection and you know what? The pro analysts agree.
Shaun King, former Buccaneers quarterback and NFL analyst predicts that the Jaguars are indeed drafting Geno Smith with the #2 overall pick:
Shaun King of NBCSN's Pro Football Talk is accurate in his strong belief that the Jaguars will take Smith with the second selection in the draft.
The interesting thing here is that the Arizona Cardinals, Oakland Raiders and Buffalo Bills have all made moves to secure veteran quarterbacks in the past week. Were those moves made with inside information that they aren't getting a chance at Smith or just good business? The Eagles have remained mum but have Michael Vick on a one year deal, so we'll see.
Geno the Jag? I can dig that.