ESPN's Todd McShay Releases Updated 2013 NFL Mock Draft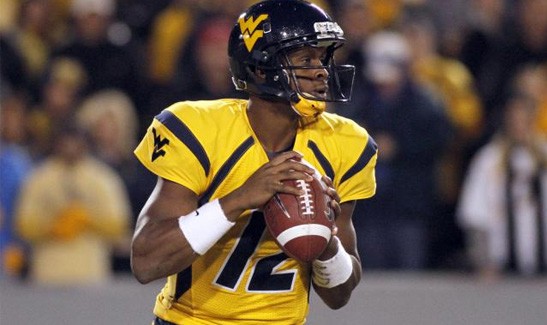 ESPN's Todd McShay just released his updated 2013 mock for March 6th, 2013. Inside he had what was called "a shocker pick" at #1 overall. Mind you we are still over a month away from the draft and things will change after Pro Day's and further medical evaluations of certain players so as usual take things with a grain of salt.
All in all it isn't a terrible mock this time from Todd. I've seen worse.
Todd's picks and my comments below:
1. Chiefts- Star Lotuleli DT Utah
Todd says that if the heart checks out, then everything's a go with Star #1. He doesn't think the the Chiefs necessarily won't take Joeckel though.
2. Jaguars- Luke Joeckel OT Texas A&M
Not too sure about this selection. How does this pick fix the Jaguars defense? I guess it's a BPA pick?
3. Raiders- Shariff Floyd DT UF
If Star goes #1, then I could see Floyd #3. I don't have a problem with this pick.
4. Eagles- Dee Milliner CB Bama
No problem with this pick either. Some weirdos are mocking Milliner #1 overall. Let me say this to those guys: if the guy isn't Champ Bailey or Charles Woodson version 2.0, then no way a CB ever goes #1 again (last happened in the 1950's for the historians)
5. Lions- Zeek Ansah DE BYU
Fast riser up the boards but only had a handful of sacks last year. I'm not worried about that since some people have him a top 3 rated player, though I don't. Lions need a pass rusher so it makes sense… but this is the part of Todd's mock I start to say to myself "WHERE IS JARVIS JONES?"
6. Browns- Dion Jordan DE Oregon
Once again a team that needs a pass rusher so it makes sense, but where is Jarvis? I'm pretty sure his neck checked out as he interviewed with every team at the combine about it… oh yeah this is March… let us continue…
7. Cardinals- Geno Smith QB WVU
Todd says that Geno is more of a pick in the 20's but will go top 10. Pretty much the sentiment here. Geno will go 3-10. Just depends on who wants him.
8. Bills- Eric Fisher OT Central Michigan
Don't get the pick at all. The Bills still need a starting QB, WR, and a legitimate pass rusher. Yes Fisher will be a Pro Bowl OT but does that matter if he's protecting a QB that can't get the job done. Maybe Todd is predicting that the Bills trade up for a QB later as I projected.
9. Jets- Barkevious Mingo OLB
No question the Jets could use a Mingo.
10. Titans- Jonathan Cooper OG UNC
Why not Chance Warmack? Is this a case of over scouting? Chance Warmack is rated higher yet the expert has Cooper going ahead of him? I'd like to read the explanation for this.
All in all a decent draft, though it leaves out Jarvis Jones and Chance Warmack. If you need the full version you probably know where to find it better than I do! Legally I'll direct your pursuits to ESPN.com.