2013 NFL Draft: Tavon Austin in the Top 10?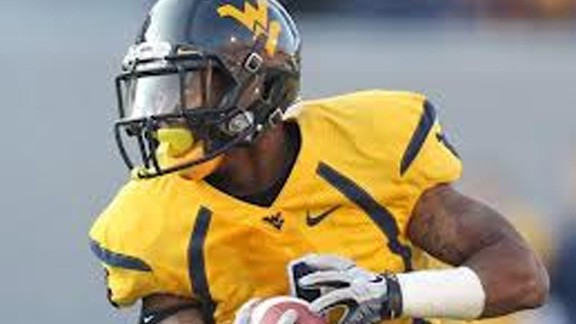 As we get closer and closer to the 2013 NFL Draft, more and more stories seem to come out of the woodwork. Will team A do this? Will team B do that? Most of it is 99% hearsay but as with any rumor there is a hint of truth in it.
So when I heard talks of Tavon Austin being looked at by a top 10 team I hesitated to immediately dismiss it. Scouts such as Todd McShay have already said publicly that Austin is the quickest athlete they've ever seen on film. Tavon did blow up the combine. He was virtually unstoppable at West Virginia. There has to be a little something to this… right?
Let's look at the top 10. Which one of these teams would take a gamble that big on a little guy?
1. Chiefs- no, just no.
2. Jaguars- nah.
3. Raiders- too many of the same type of receiver already.
4. Eagles- they have the "slower" version already in DeSean Jackson.
5. Lions- doubt it.
6. Browns- bigger needs elsewhere. Even QB makes more sense.
7. Cardinals- see: Browns.
8. Bills- gettin' warm…. I could see it happening here.
9. Jets- ding, ding, ding! If there is a team that's bold enough to draft Tavon Austin top 10 it's the Bills or the J-E-T-S. Both teams need a game changer at WR and are no strangers to BOLD moves.
All in all I don't see it happening, these type of receivers go in the 25-50 range. I don't think a team can afford to blow a premium pick here. One of my favorite players of all time was Peter Warrick and he went 4th overall…. that didn't work out too well.