Dolphins Cut Chad Johnson Live on Hardknocks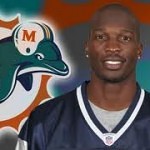 Granted this wasn't LIVE TV, but still cameras were rolling when Joe Philbin delivered the death blow to Chad Johnson's career.
In my humble opinion I believe Philbin never wanted Chad Johnson on this team and was just going along with it for the sake of ownership and upper management. All he needed was a legitimate looking reason to cut ties and that is exactly what happened when the unfortunate incident happened between Chad and his wife.
Philbin looks to be building the team in some mini Patriots image, but that only works when you have the titles to back it up. There are only so many times a grown man is going to allow himself to be treated like some other man's child.
Mark my words….
Do not be surprised if you see the veterans on this team give up on Philbin sooner rather than later.